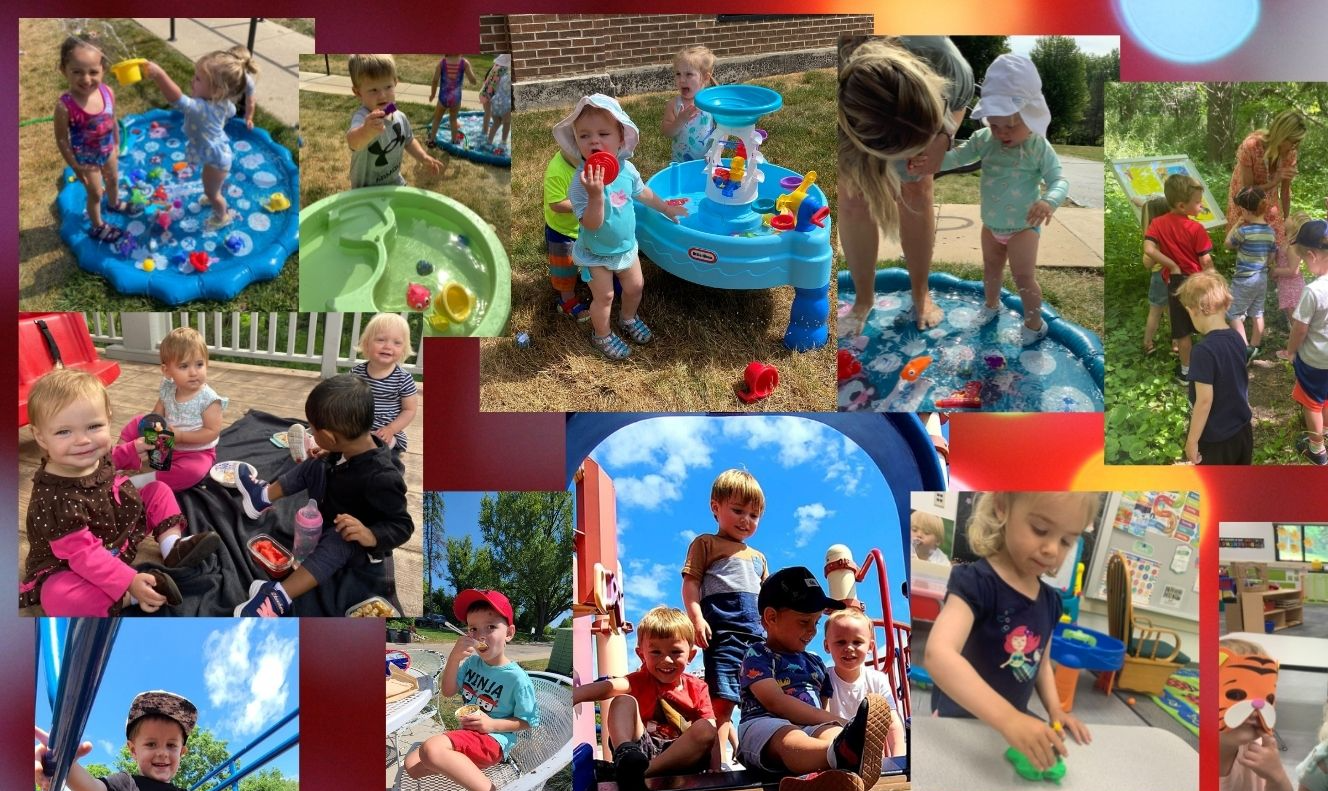 Our child care center's enrollment for the 2023-24 school year is full. Click here to contact our early childhood coordinator, Devin Dennis, for any questions or further information.
"Our center has been established to provide high-quality care at a reasonable cost to Falcon parents, our staff, and the local community. Every attempt is made to meet the ever-changing needs of our center's families. We are dedicated to providing young children a stimulating, nurturing, and enriching environment."
Our center's mission is to provide care for children and families, serve as a model in early childhood education for our community, and foster a real love of lifelong learning.
Our commitment to serving your family and your child is strongly felt at the center and our school. We hope to meet those needs throughout the year and build many lasting relationships.
Devin Dennis
Daycare Coordinator
Falcon Early Childhood Center
Fontana Elementary School"
Our Teachers
Mrs. Devin: My name is Devin Dennis, and I am the center director. I graduated from UW-Whitewater in 2014 with a dual bachelors and Teaching License in Early Childhood/Special Education. I have worked in child care for the past ten years as a preschool teacher and an assistant director. I have been married to my husband Eric since 2012, and we have two beautiful children, Hailee and Brecken.
Infant/Toddler Class
Mrs. Rachel: Hi, everyone! My name is Rachel Coombs, and I will join Fontana's daycare program as a daycare teacher. I have lived in this area my whole life and reside in Walworth with my husband Josh, our four children, Eliza, Eleanor, Eloise, William, and our dog Charlie. I'm excited to join the daycare program and look forward to getting to know you all!
Two-Year-Olds
Ms. Esmeralda: Hello, My name is Esmeralda Santos. I am so excited to join the daycare's team and meet everyone. I am working towards my Early Childhood Education degree at Gateway Technical College. I live In Walworth, and something that I enjoy is nature.
3K Class
Mrs. Sullivan: Welcome, Fontana families. My name is Sloan Sullivan. I am starting my fifth year here at Fontana. In the past, I have enjoyed bouncing between 4K and 3K, but I am very much looking forward to my first year educating all three-year-olds! I am proudly the mother of five children who attended Fontana, and I was also a very active substitute here for several years. My oldest is 30 and eloping in Portland, Oregon, this month until we can celebrate safely together next summer. It seems like yesterday that she was walking into our Fontana School wearing her red Dorothy sparkling shoes! I look forward to a fascinating, unprecedented, and exciting year ahead!
Ms. Taylor: My name is Taylor, and I am very excited to be a part of the Falcon family. I look forward to meeting all the families and am very excited to work with your little ones. A little about myself, I have been doing childcare for six years now. I have my Associates' Degree and plan on continuing my education at The University of Wisconsin-Whitewater. The degree I will be pursuing is in Special Education. I have a huge passion for children and cannot wait for all the opportunities ahead with my journey here. I recently moved to the area at the beginning of the year, so my hobbies have been exploring and getting to know the area. I also recently got engaged, so aside from work, I will be busy planning a wedding! I am so excited for all the new adventures to come, being a part of your children's lives, and being there in any way to help them reach their fullest potential!
Support/After-School Care
Ms. Becky: My name is Becky, and I'm a mom of two great kids, 27 and 24. They are my pride and joy. It was the most fulfilling part of my life to raise my kids and see our family grow. I love being with children! I enjoy cooking, hiking, reading, and spending time with my family in my free time. I am excited to be a part of Fontana's early childhood program!