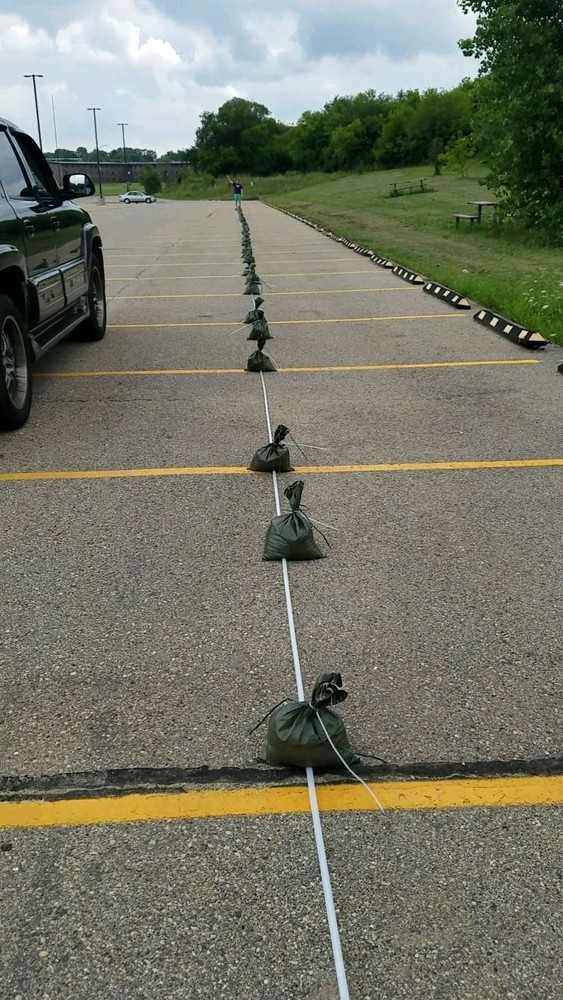 Dr. Ejnik to Set World Record: Glow Stick!
Sara Norton
Friday, August 17, 2018
At Fontana's Science Night each year, UW-Whitewater professor Dr. John Ejnik and his team of chemistry students share their passion for science with the Fontana community through flashing lights, controlled explosions, and, of course, glitter! This summer, Dr. Ejnik and his students have their sights set on a new experiment--setting a new world's record for the longest continuous glow stick. On August 16, the team successfully, but unofficially, shattered the 3 meter record with a glow stick that was 60 meters long! Although they were unable to have the glow stick "officially measured," the team will have a second chance when they attempt to CRUSH the record, well beyond even their 60 meters! On September 7, 2018, Dr. Ejnik and his team will be helping the university celebrate it's 150th birthday with the longest continuous glow stick; one that measures 150 meters long! The lighting of the glow stick will take place on the football field at Perkins Stadium at approximately 8:00 p.m. with fireworks to follow. Come on out and join in a world record setting event!