Hello Falcons!!
We have finished week 13 and headed into our first full week in December!! The final week of 2022 will be filled with so much learning and more!! Thank you to our PTSO and Cultural Arts Committee for spending time this week turning our entry into a winter wonderland!! We are thankful for the tremendous community/parent support at Fontana on a weekly basis. Here are FIVE things to know this week:
On Wednesday, December 7th, we will partner with the local Lion's Club for our annual vision screening. Read more HERE about our annual vision screening.
The Falcons boys basketball teams played great this week! Winning 3 out of the 4 games! B team went 1-1 for the week, while A team went 2-0. Next week we will be playing Reek at home on Tuesday and on the road against Walworth on Thursday. Hope to see you there. Go Falcons!
Fontana is excited to partner with our Cultural Arts Committee and Yerkes Observatory to collect glass for the World's Tallest Glass Tree display at Yerkes Observatory. Don't miss this one-of-a-kind event taking place at Yerkes, now through December 18th. Fontana School will have a blue tub to collect glass that will contribute to this tree! Photo with more information below.
Fontana is excited to expand our teaching team to include additional learning support in our middle elementary grades. This exciting new position (Tiered Learning Teacher) will expand and support learning for all students while working collaboratively with our excellent middle elementary teachers. Please contact Steve Torrez with any questions or inquiry at storrez@fontana.k12.wi.us or call 262-275-6881 ext. 205.
We are so excited to have our winter concert at Big Foot High School on December 15th starting with our 4k-3rd grade concert at 6pm. The 4th-8th grade band/choir concert will follow at 7pm. More details HERE for arrival information and keep an eye out for more details about our bake sale that night to support the musical arts programming.
BONUS: We would like to thank our partners at Dousman Transportation for spending some of their day with our students this past Thursday. All students 4k-8th reviewed bus safety, emergency responses, and leadership on the bus. We also completed a fire safety drill with our local EMS, Fire, and Police teams this past week. Safety first Falcons!!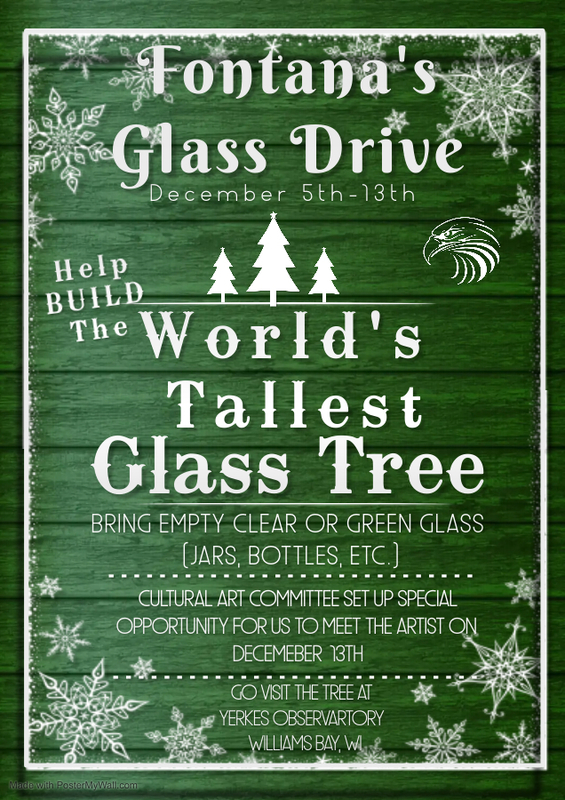 Have a great weekend Falcons!!!
Your Partners in Education