It's almost February. Do you know what that means? Yes, you guessed it, HOT CHOCOLATE FRIDAYS!!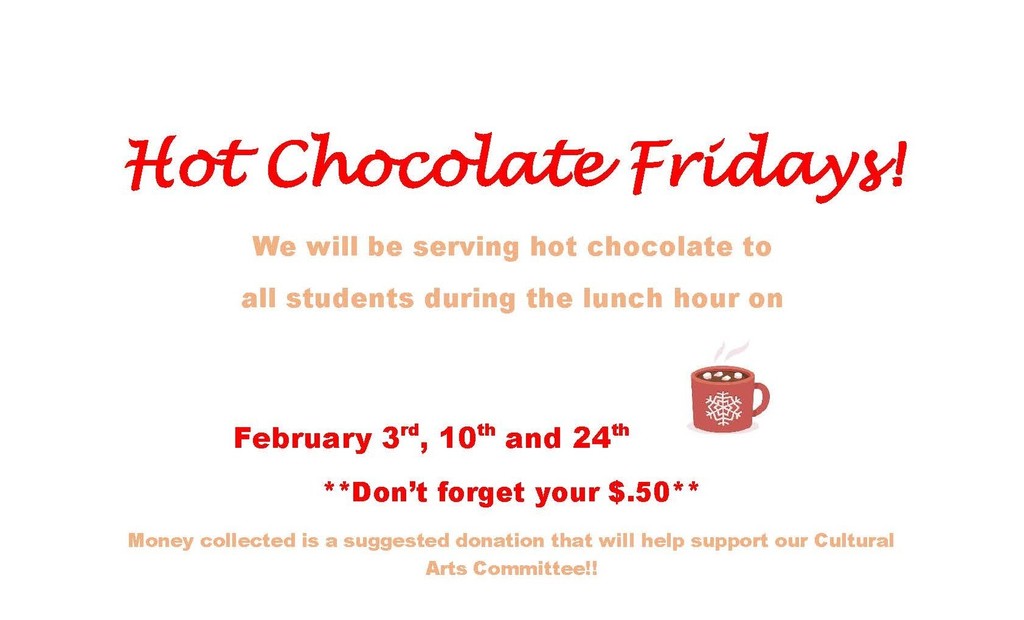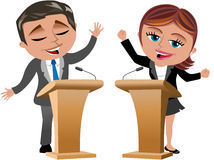 Hello Middle School Parents, We are excited to start our girls basketball season this week for 6-8th grade girls! Practice started today and our first game will be on January 12th. We would like to engage as many girls as possible as this is a fun way to interact with peers and meet new friends while staying active! Mrs. Rabe and Mr. Hoey are your coaches this year and we look forward to seeing at the gym! Schedule link below.
https://docs.google.com/document/d/1_VwHib77nhJnSx-0-3oCR_j3pOgxeeFsN0-LMlyXMDo/edit?usp=sharing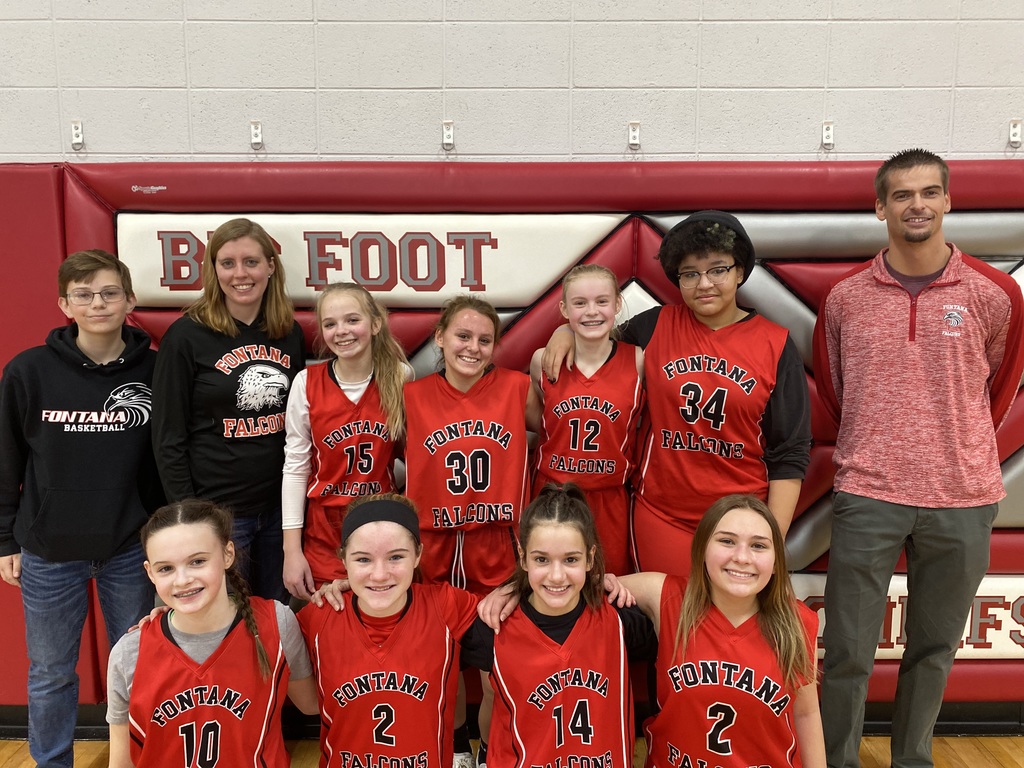 Winter break has been busy at Fontana. The Falcon Early Childhood Center is open this week and we were fortunate to upgrade our secure entrance in the daycare today. We now have an upgraded security doorbell with communication/video capabilities. Happy winter break Falcons!!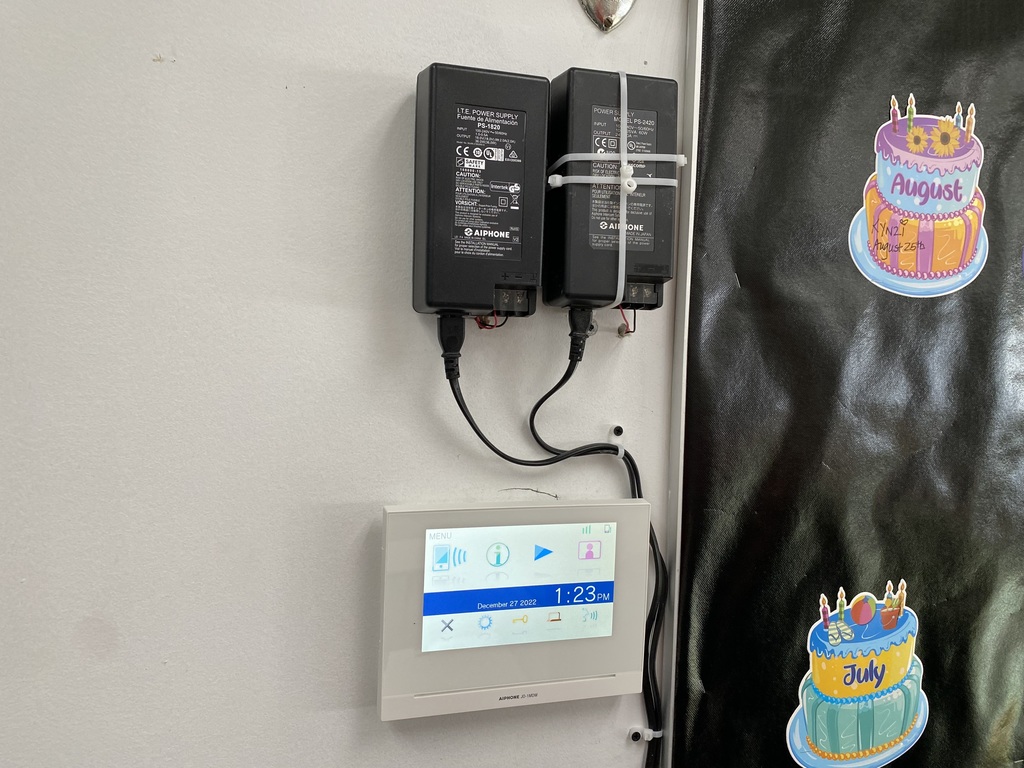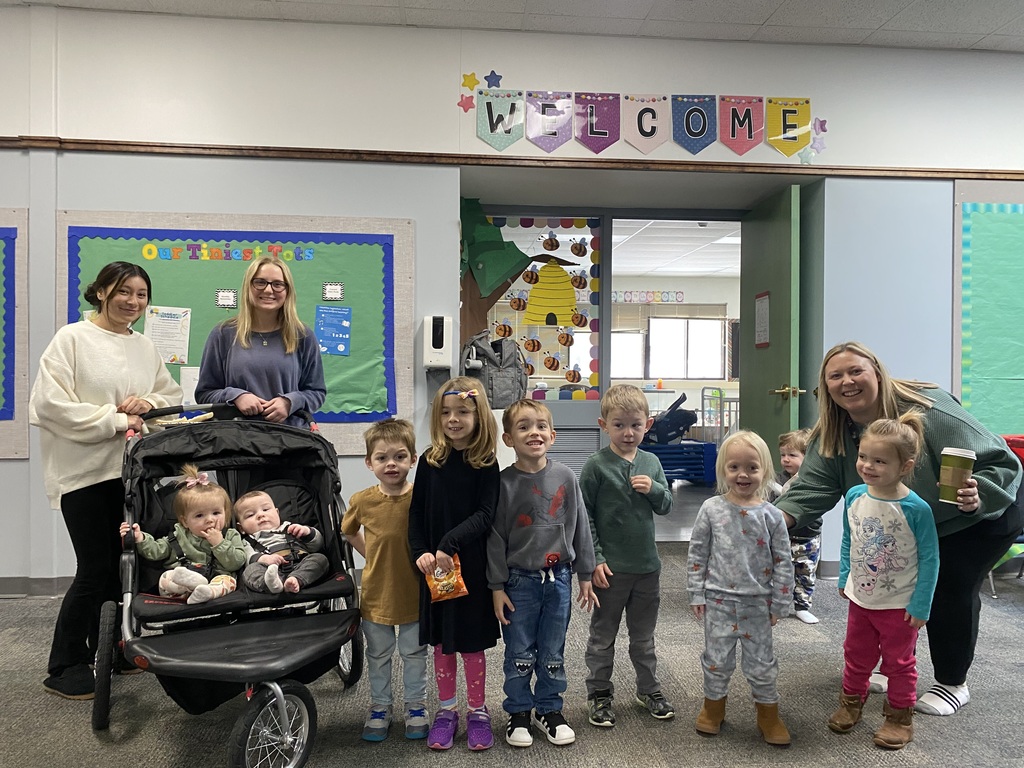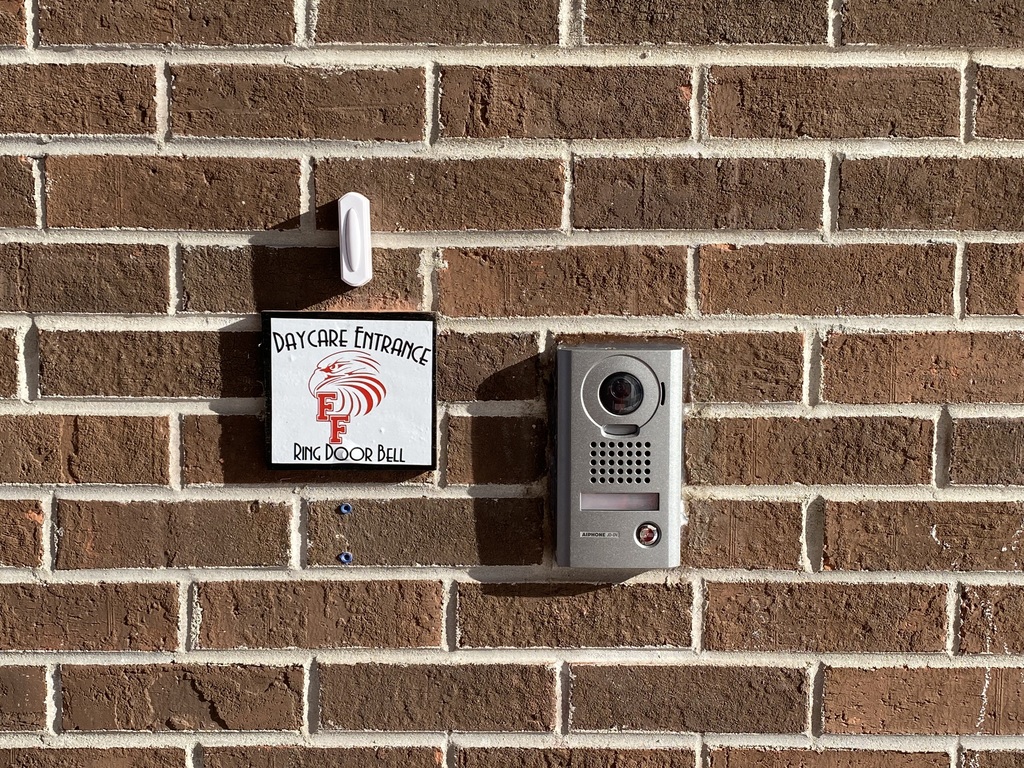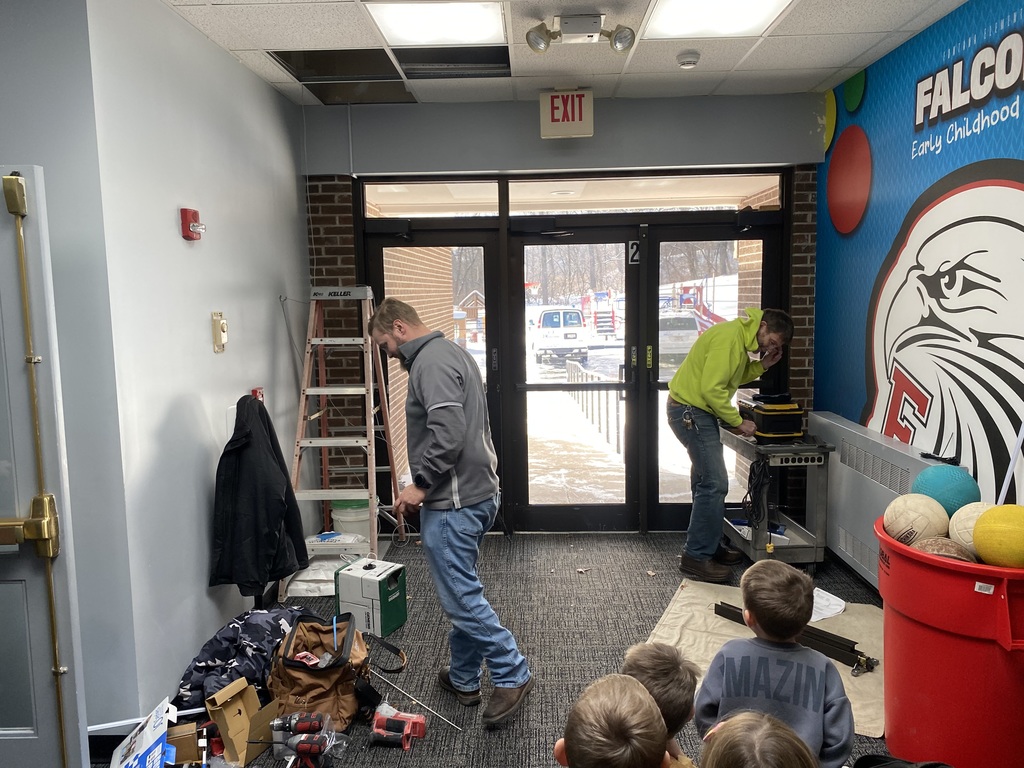 Being thankful and showing gratitude can often be a time for us to pause, take notice, and appreciate the world around us. May you share peace and time for gratitude this Thanksgiving Holiday. We give thanks to our school community, our hard working staff, and all of our Fontana families!! Happy Thanksgiving Falcons!!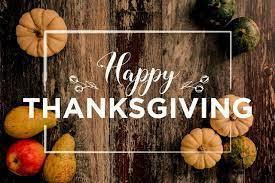 Hello Falcon parents, We're gathering a team of enthusiastic, creative, and talented volunteers to help out at our upcoming Scholastic Book Fair, and I would like to invite you to help out. Please take a moment to view our sign-up sheet to see what roles interest you. Spread the word to your friends and invite them to help us have the best Book Fair ever! Our book fair will run from December 5th to December 9th. Thank you.
https://signup.com/go/gBdeFnu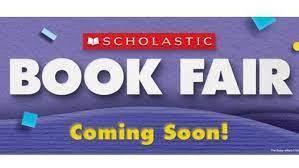 Happy Veteran's Day and thank you for your service from your Falcon Family. Don't forget, our annual Veteran's Day Assembly is today at 2pm in the school gym. Fontana would like to honor and thank all who served our Country. Thank you.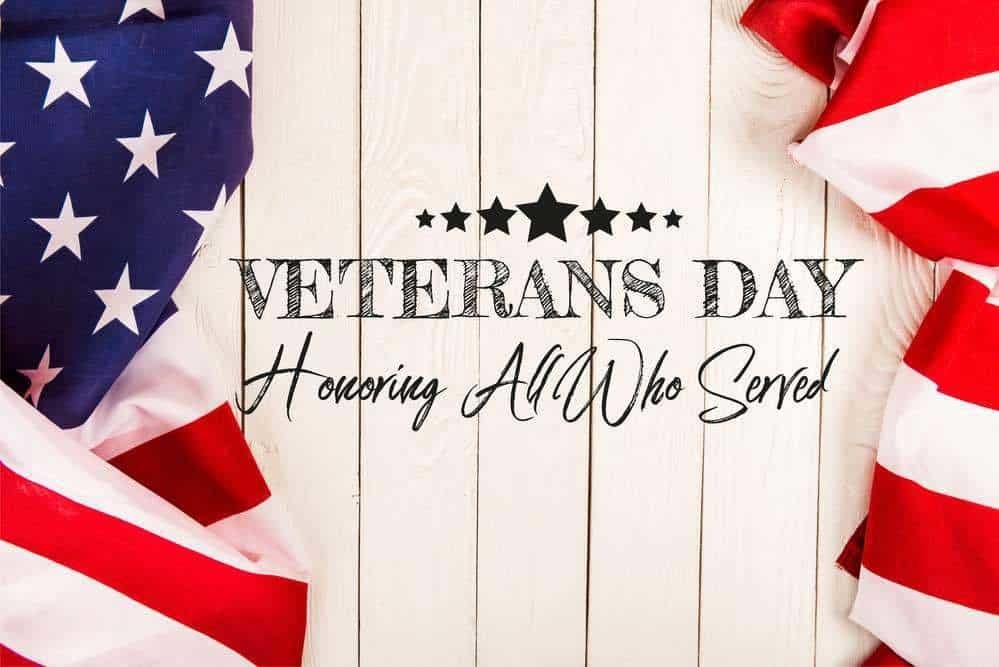 Our middle school English class had a great courtroom experience this past week. They were able to practice being prosecutors, defendants, and jury members. Their note taking, attention to detail, and speaking/written language was impressive. Many also "dressed the part", which added to the experience. Great job.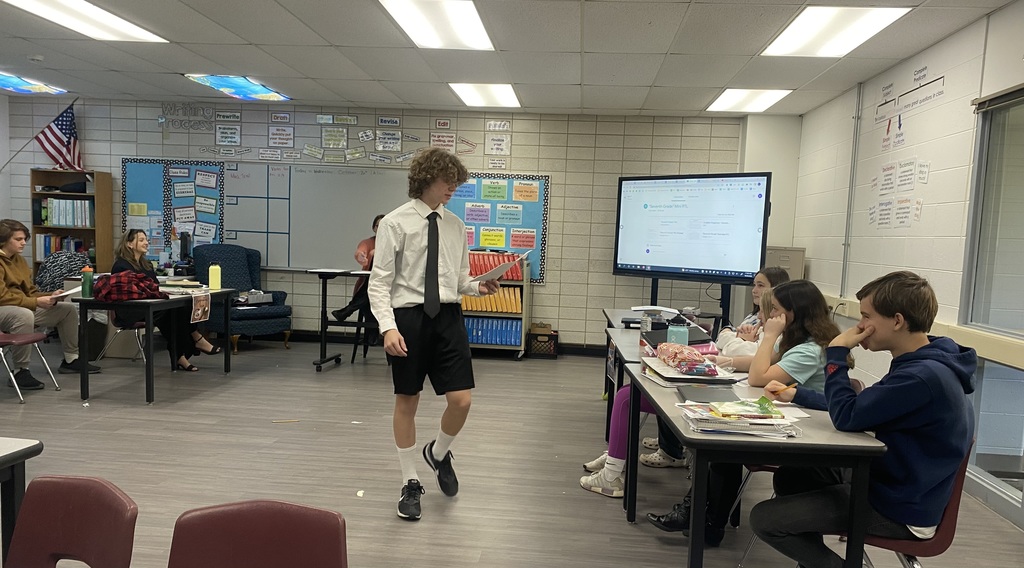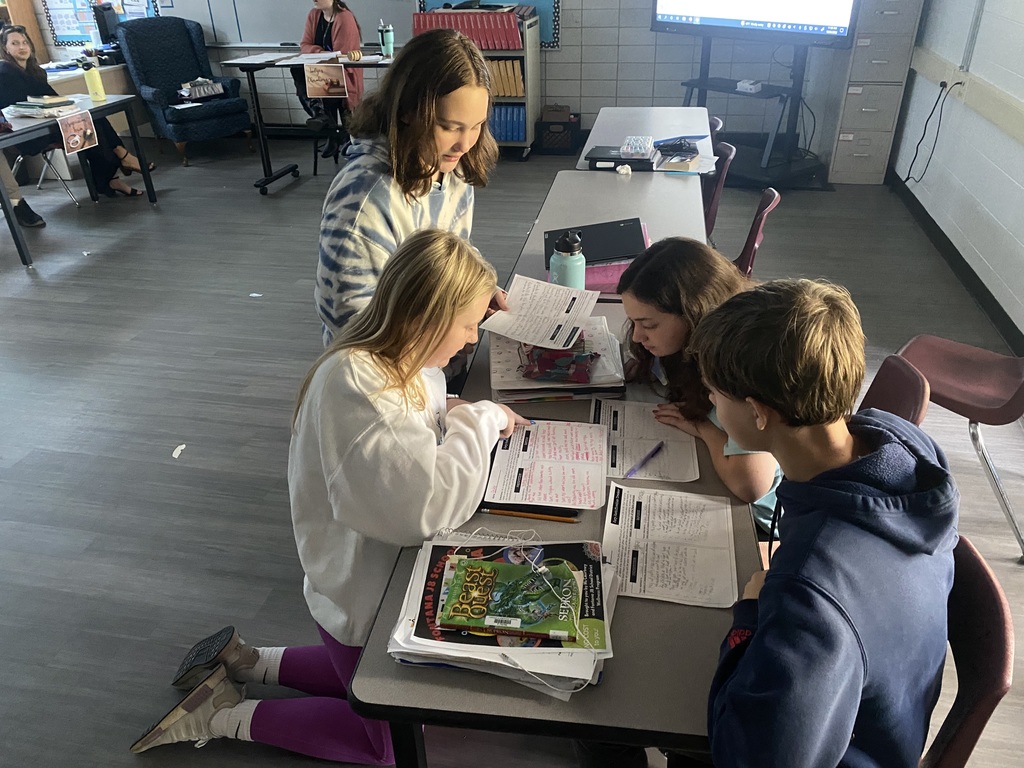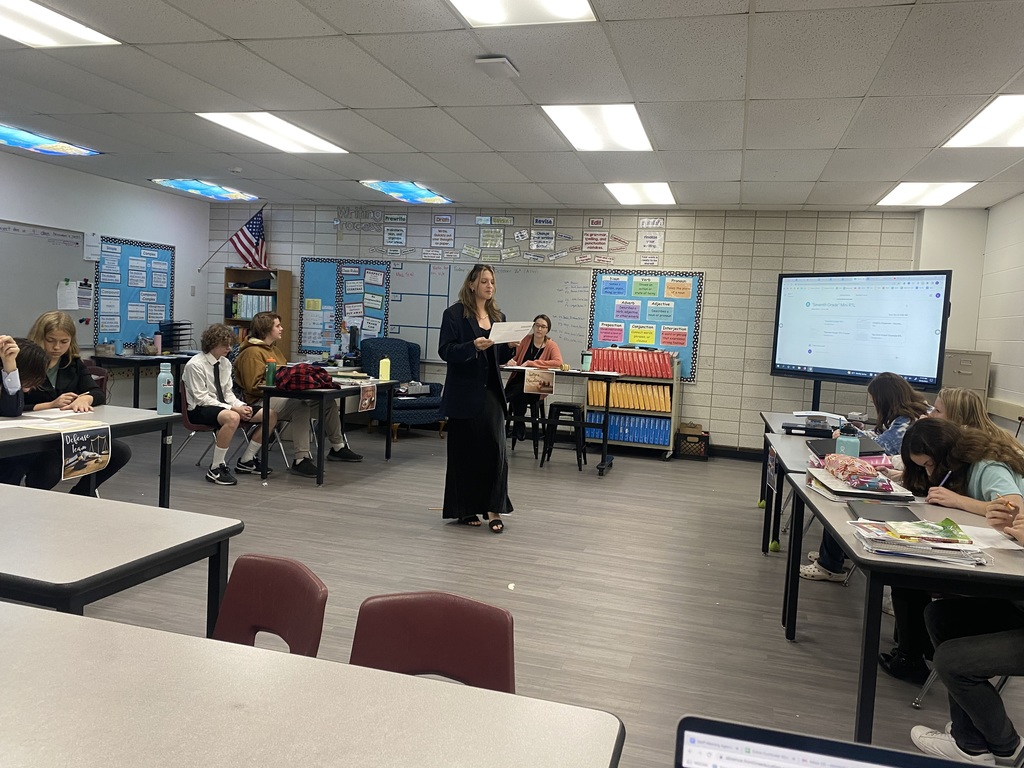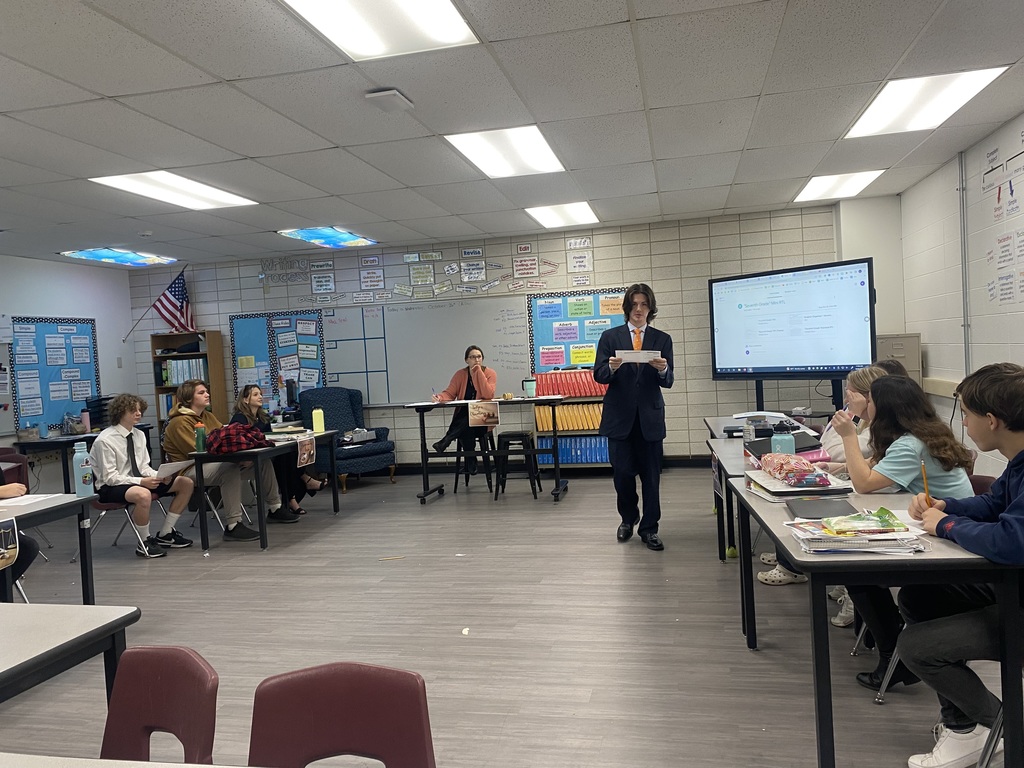 What does a typical week look like for a Falcon you ask? Our students are engaged in community activities, experiences inside/outside of the classroom, highly interactive classroom activities, multiple after school programs, and learning that reaches all students. Our teachers go above and beyond to ensure every student is learning every day regardless of age or ability. Thank you to Abbey Resort and ATI Forged Products for donating bikes to our school and partnering with us for the betterment of our community!!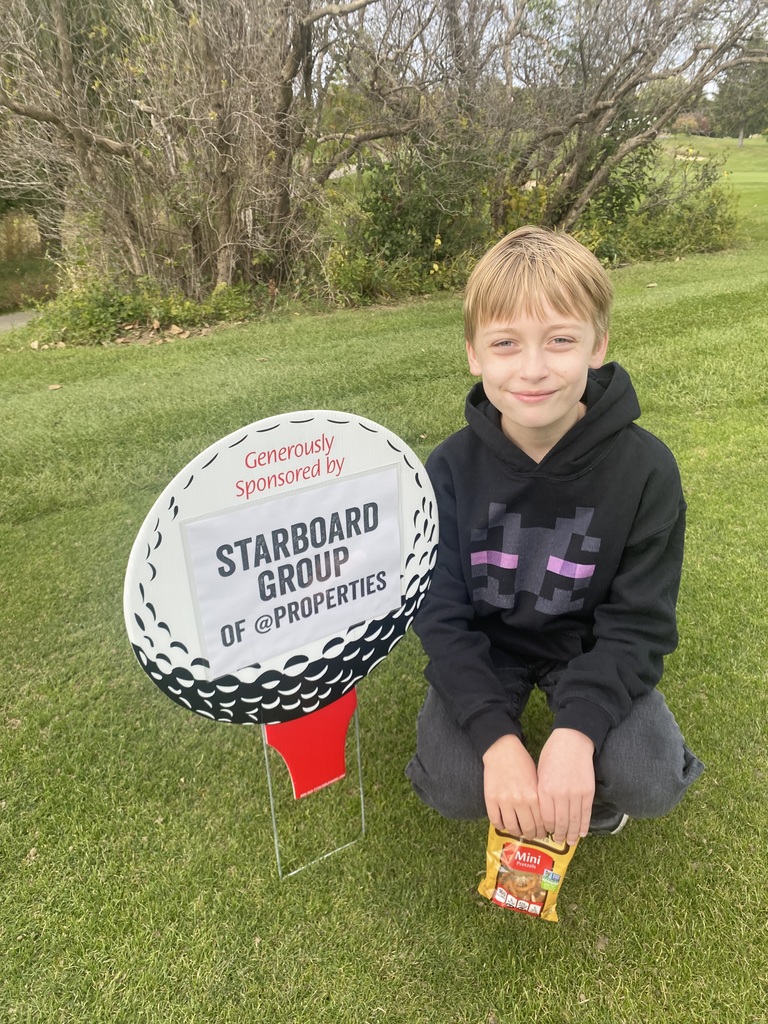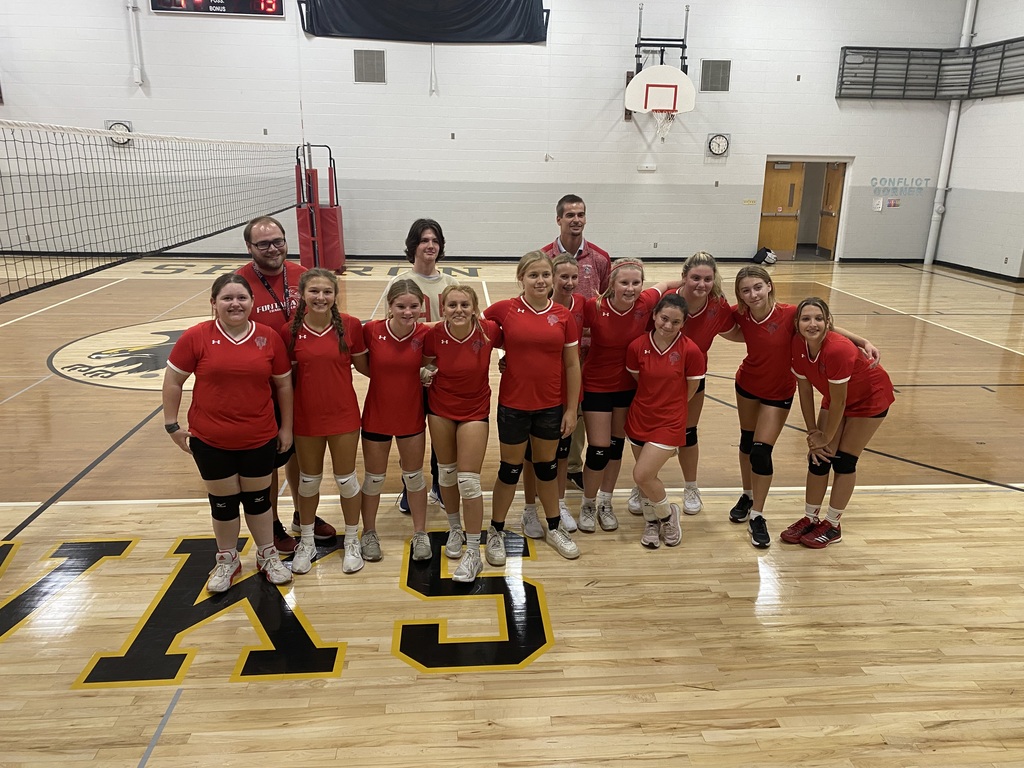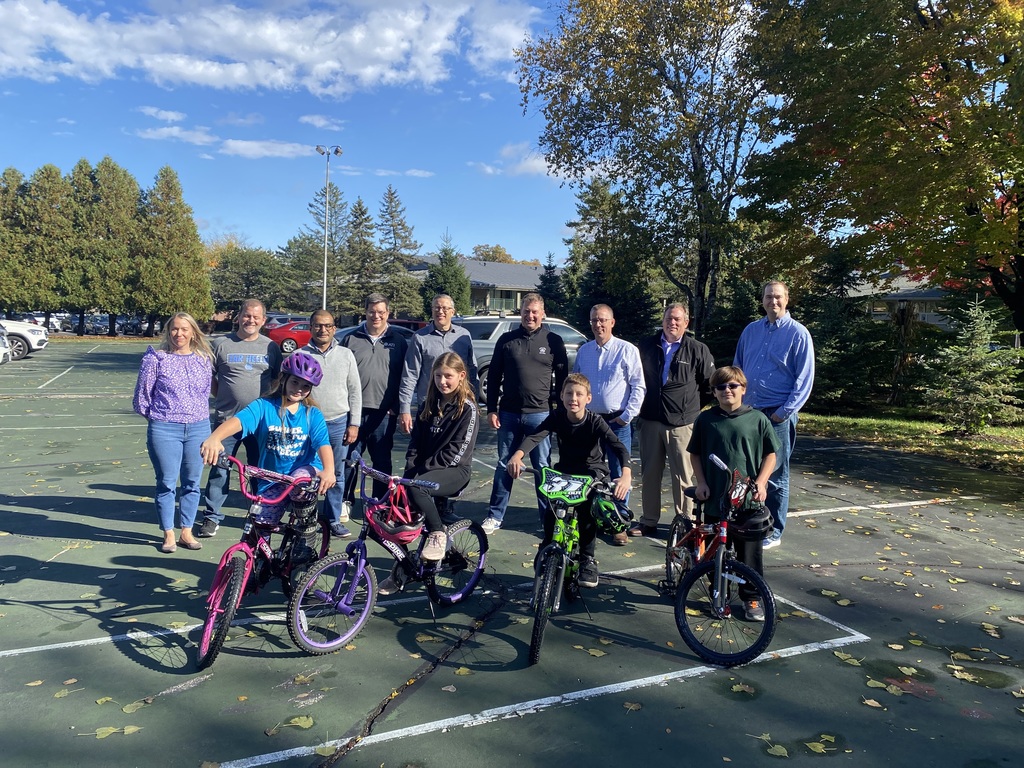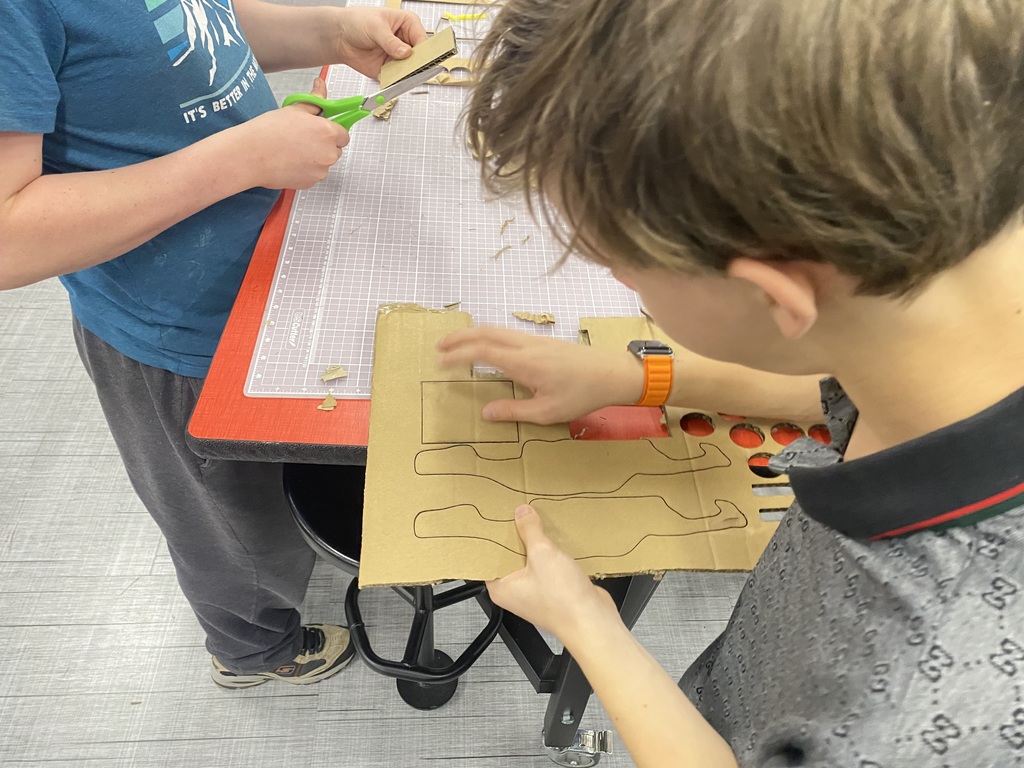 Our 8th grade students had the pleasure of spending an entire class period talking with world renowned artist Tim Jacobus. Mr. Jacobus is best known for being the cover artist of the Goosebumps book series, however, he is incredibly inspirational in so many ways. Tim shared his daily routines that have been a part of his long term success including at least one hour every morning for self-care. Visit his Jacobus Studios website where every purchase will also feed those in need. Mr. McCanna raffled off one piece of framed art from Mr. Jacobus to seal the amazing experience.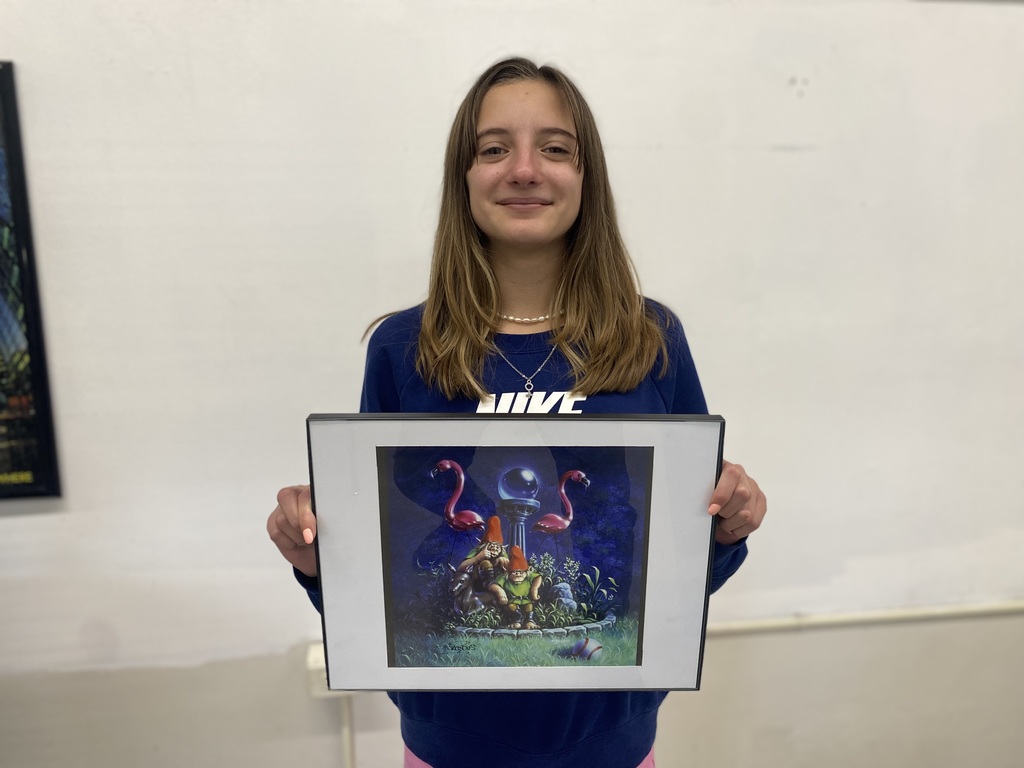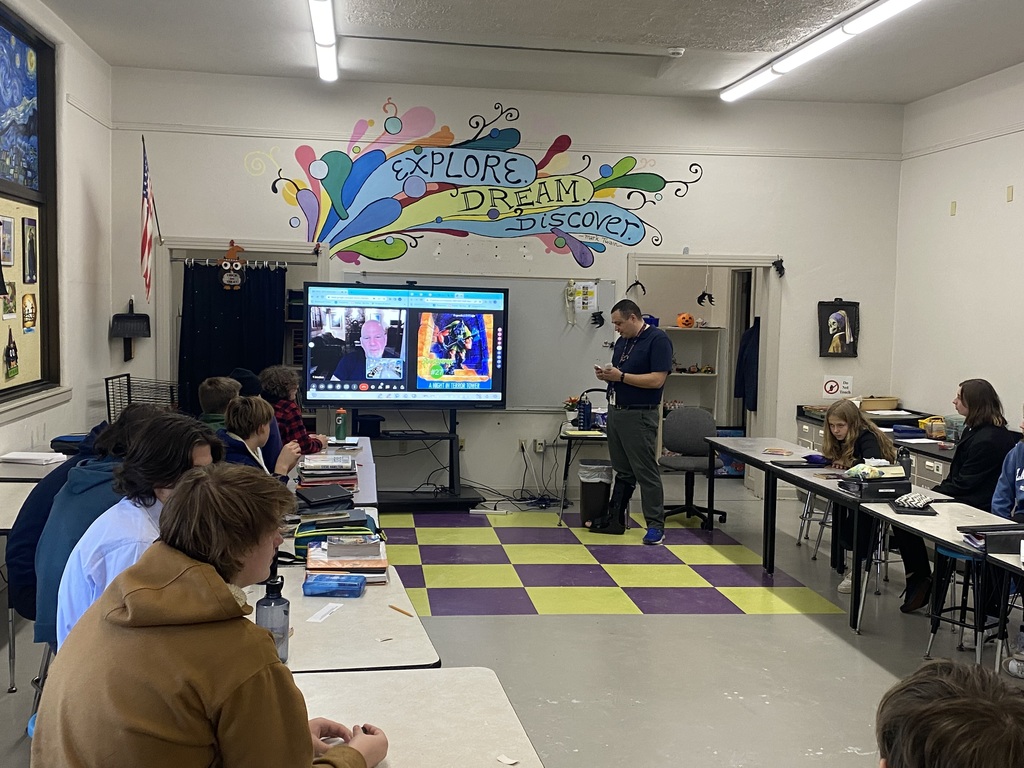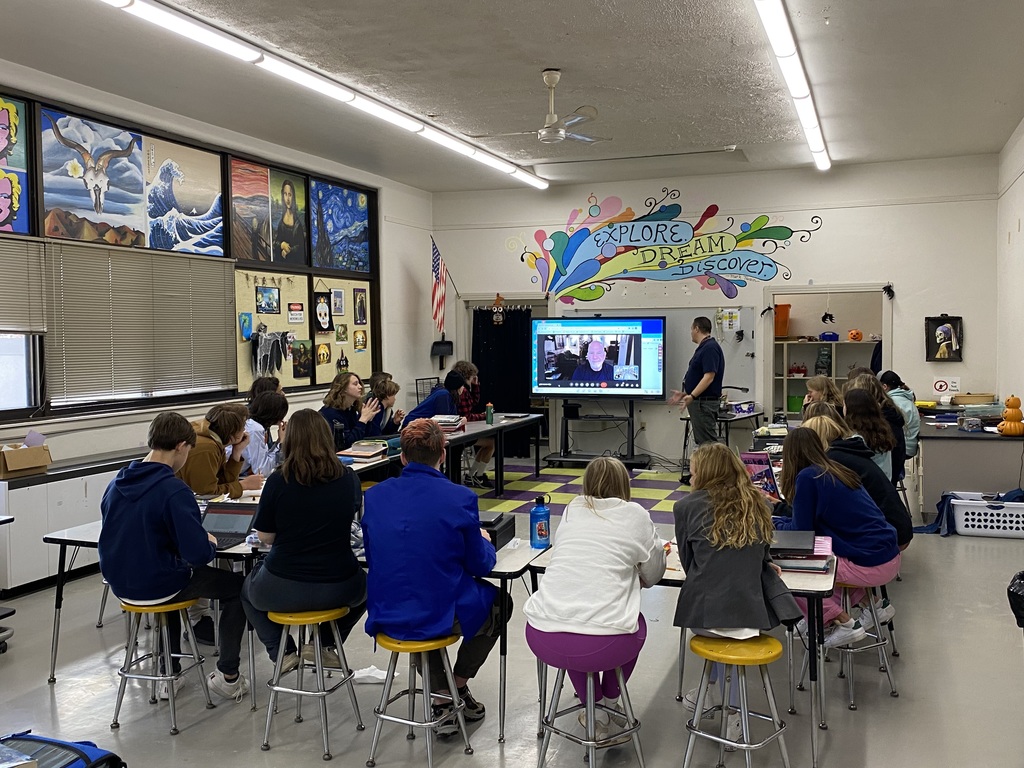 REMINDER: Bring your best pose to Fontana tomorrow (Monday, October 17th) for picture retake day. This is not required, but available to our Falcons. Please contact our office with any questions.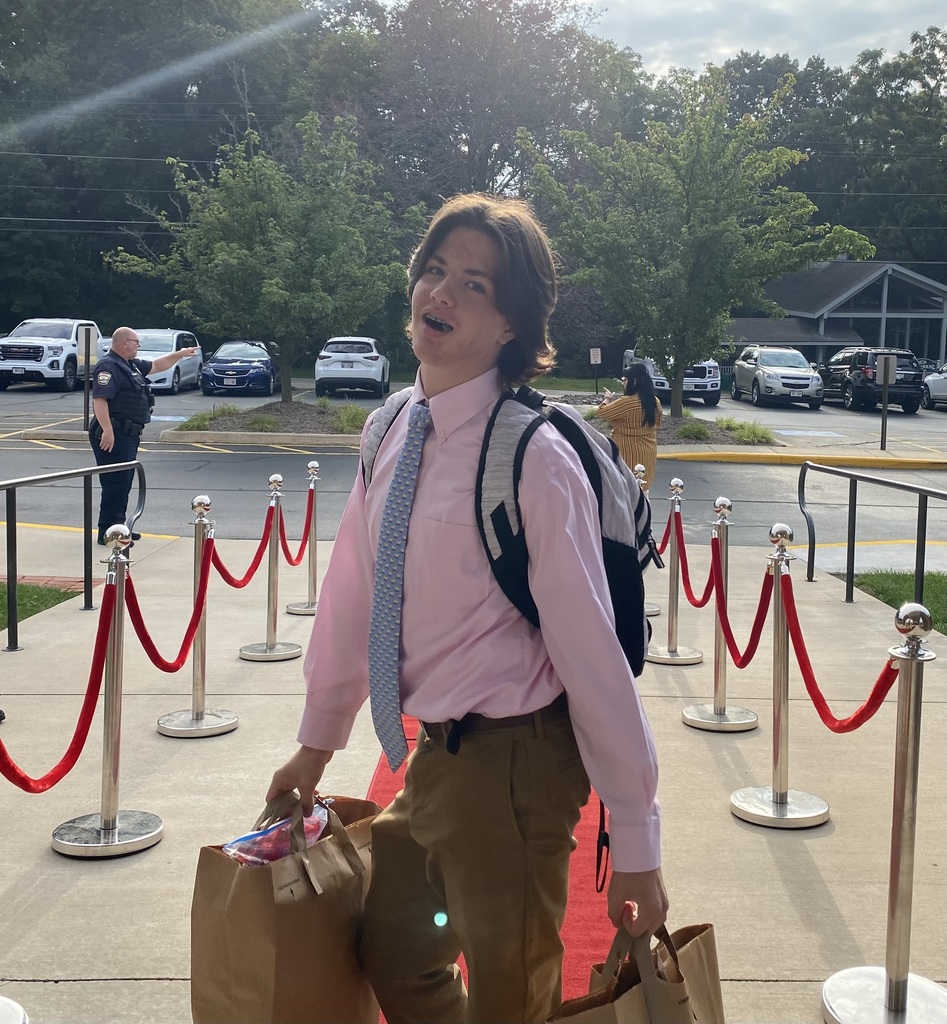 NOW HIRING--PART-TIME CUSTODIAN for our daycare. This position will work between 2-4 hours an evening starting at 4pm. Please contact Steve Torrez at 262-275-6881 ext. 205 or email
storrez@fontana.k12.wi.us
for more information. This is a wonderful opportunity, don't wait!!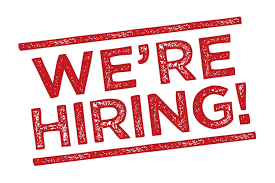 Big Foot Basketball Club Tryouts for boys grades 5th -8th. Saturday, November 5th at Big Foot High School in the main Gym. See Flyer for more information.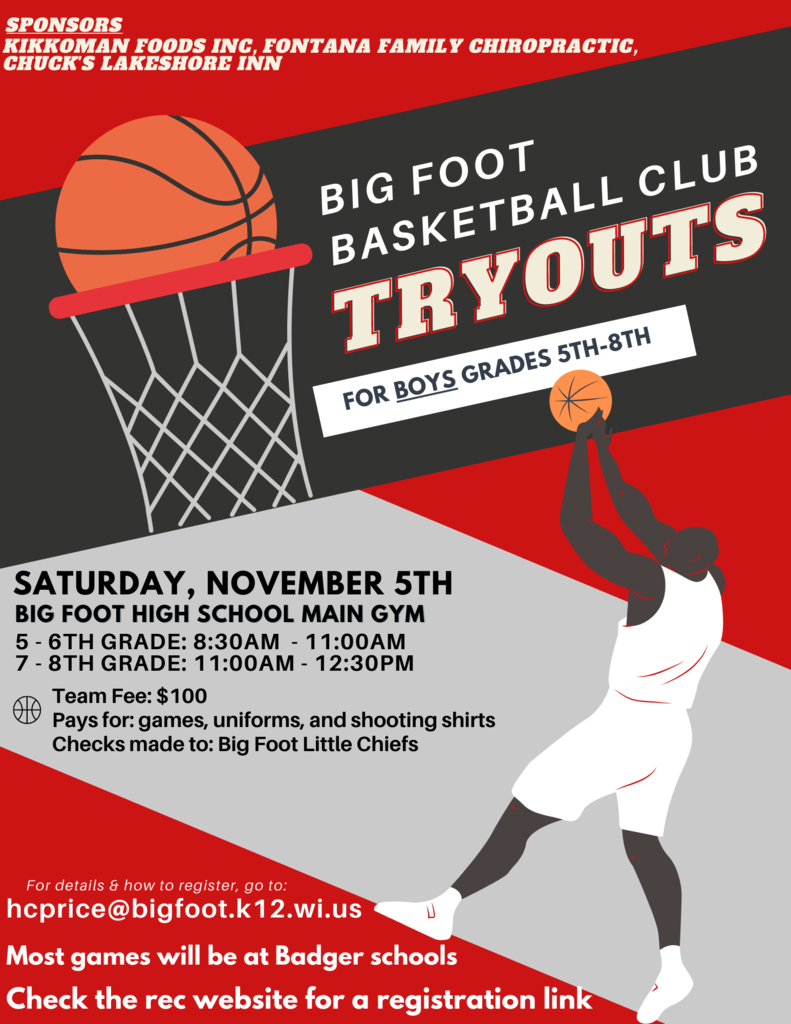 Spirit week is quickly approaching! Join us by showing your spirit October 3rd through October 7th. I've got spirit, yes I do, I've got spirit how about you!!!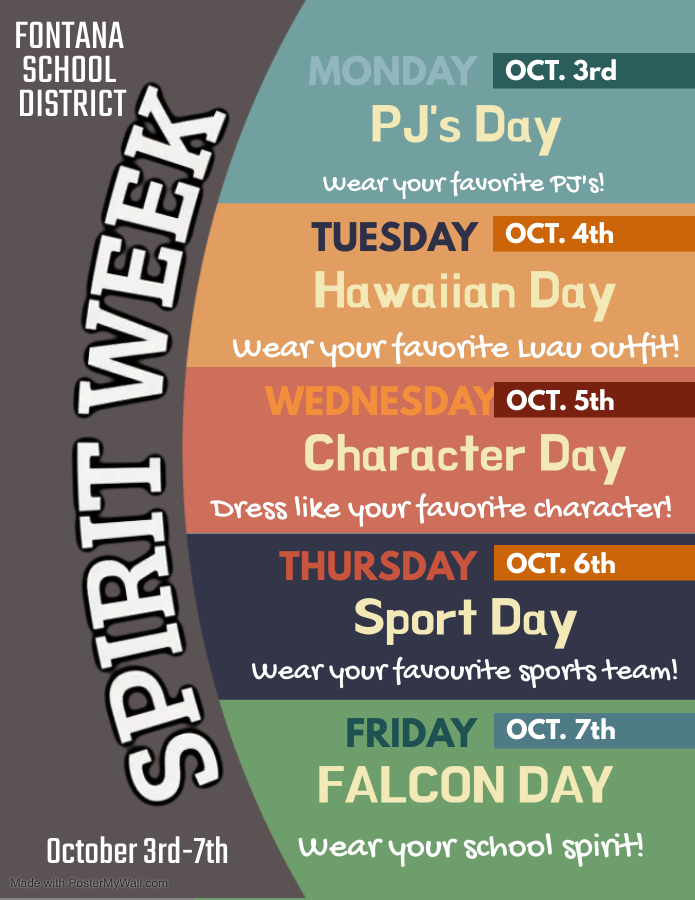 Don't miss our Falcon rummage sale tomorrow at the school. Friday, August 12th from 11a to 4pm we will be offering old tables, shelves, chairs, desks, office supplies, classroom/art supplies, and more!! Nothing is priced. All items available by donation only and any money collected will be used directly with our Fontana students during the school year!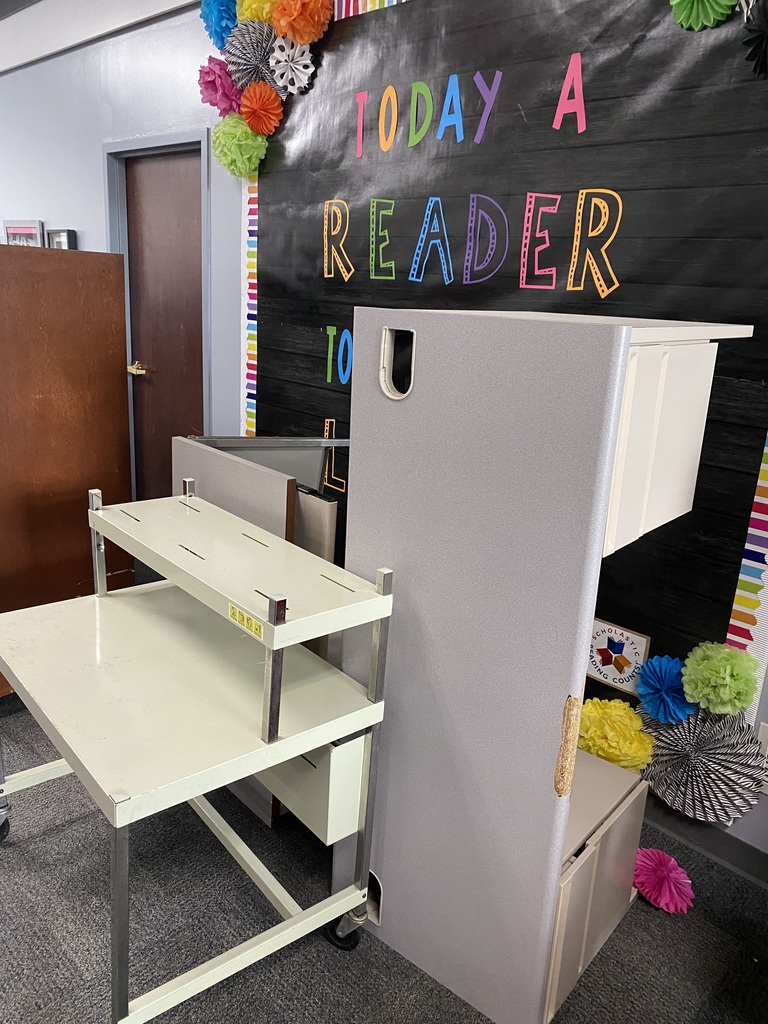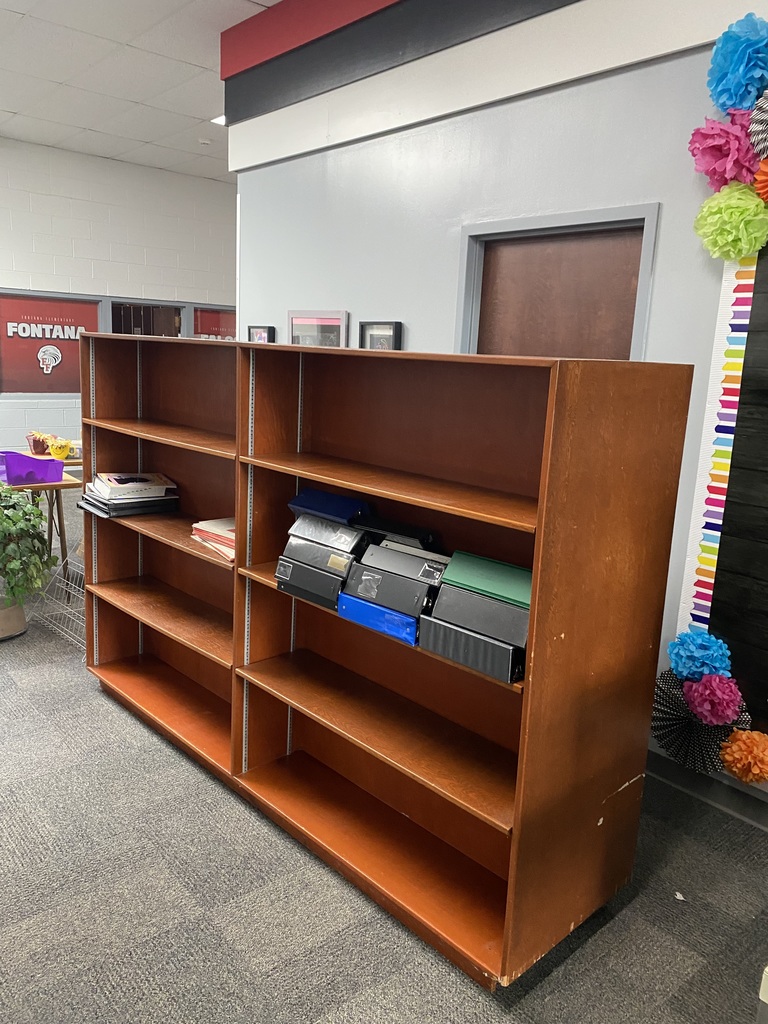 Don't miss out on your Falcon gear to kick off the new school year!! Store is open until August 16th. All gear will be delivered, sorted by family order, to our school for distribution. Click on the link to get your new Fontana spirit wear!!
https://fontana-22.itemorder.com/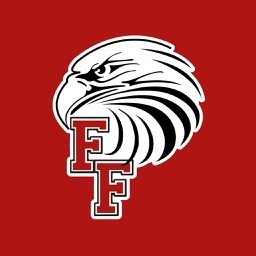 We are looking for a custodian/maintenance staff member for 20-30 hours/week to cover for a medical leave. This position has flexible work hours. Please contact Steve Torrez at
storrez@fontana.k12.wi.us
or 262-275-6881 ext. 205 for more details. To start as soon as possible.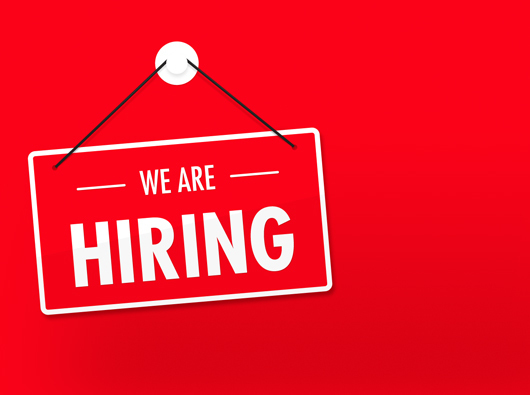 Attention all incoming 4-8th graders: Big Foot Summer Basketball Camp When: June 20, 21, 22, and 23 Time: 10:30am - 12:00 Who: Incoming 4th - 8th grade BOYS Where: Big Foot High School Main Gym (come in through the front doors) Coached by BFHS basketball coaches and players. Cost: $40 - Pay at the door (Checks can be made out to Big Foot Little Chiefs Basketball)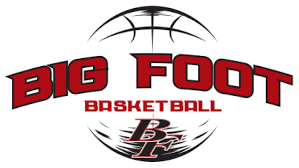 Big Foot Wolves registration is open to all students currently in 4th-7th grade for the fall football and cheer season.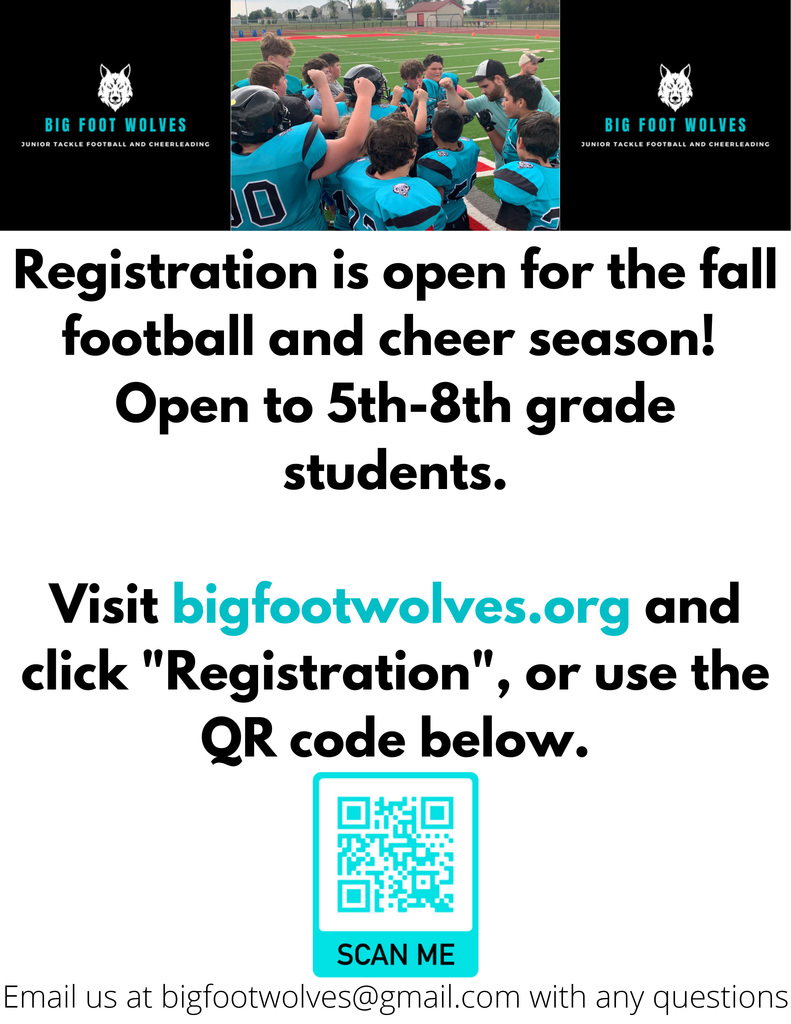 Hello Falcons! The Book Fair will be here next week. Stock up on some great books before summer break. If you are interested in volunteering to help run the cash register, please take a look at the available shifts.
https://volunteer.scholastic.com/#/signup/yqYzoxpkJ